This is Get Living in Stratford
Specifically, this is their new marketing suite at East Village.
Our design saw us appointed from a three way pitch to deliver this amazing space in the heart of the Get Living East Village. Inspired by the surrounding space and the very values of the village, this is what Get Living have to say:
Space to play. Space to train. Space to dream. This is not the London living you know. With 25 acres of parks and wetlands, East Village is a place to breathe the air and get active. Even our gigs and gatherings take place outdoors. Inspired by the amazing facilities of London 2012 on our doorstep, and by the legacy that lives on in every building, life at East Village is on a bigger scale.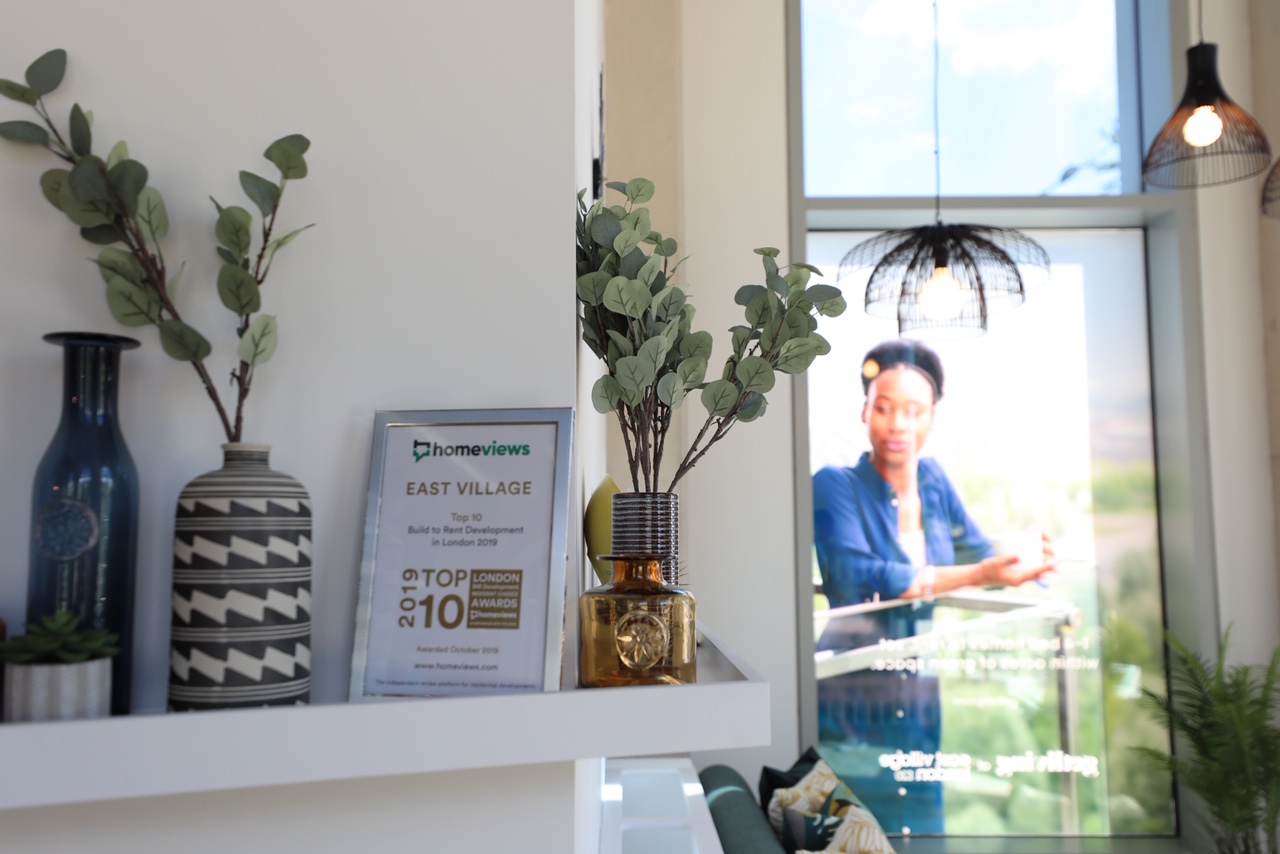 An amazing showcase
With it's own set of challenges
From the high ceilings to the delay in raw materials and everything between, this project is testament to the resourcefulness of our onsite teams, our subcontractors and adaptable designers to deliver a space that boasts a meeting room filled with natural daylight, a private meeting pod set amongst plants from above and below, the apex lounge with furniture from our friends at Orangebox, Allermuir, Frovi and Rawside.
The main feature comes in the ford of a bespoke designed (by our team) Clarke Rendall reception and coffee bar, finished in Chromix Egger and topped with a glorious single piece Corian surface.