Specialist market sector
Your school and academy design & fit-out experts
Whilst every school is not the same, it's fair to say there are a number of similarities of what maybe required within the general school design & fit-out infrastructure.
When considering improvements to your school or an in-situ revamp we believe it is worth considering what other trends are being adopted in your sector & others. Using our 40 plus years of experience in offices, we are now able to bring our experience to your school.
Sending the right message
Enhancing your identity
For any school, presenting your staff, students, culture and premises in a professional manner is essential to the mindset of your students and their teachers. Creating that vital first and then long lasting impact is key.
Our design team works closely with you, our knowledge of trends and a careful selection of materials to create the perfect environment to work & grow. Our design team will design everything for you, from a new brand to the interior of a new building.
It's all about timing
Time efficient projects
Making changes to schools, academies and universities need to be respectful of term times.
Working with your project & facilities teams we are able to optimise programme schedules to ensure there is zero disruption to your environment. This is done through extensive planning and preparation leading up to periods of closure to ensure we maximise the time on site during periods of vacancy. Key periods for us are the summer, Christmas & Easter breaks with smaller works taking place at weekends and half terms.
We can help with connectivity
Integrating technology
An advanced school is a modern space that is utilising all possible technologies to enhance current working practises and possibilities. Cable management, communication rooms, supported networking systems, cloud and audio-visual systems and more, can free up employees to work more efficiently and productively.
In addition, technology can actively enhance communication between teachers and pupils
Single tone of voice
Branding
We're not just about building and furnishing. We are also able to rebrand your facility and integrate that with works being carried out.
What better way to present a refurbished cafe, sixth form common room or reception area than with a fresh new brand that speaks volumes about your identity. Our inhouse graphic designers will produce concepts, designs and art work that is produced and installed by our production partners, all overseen by our inhouse, onsite project managers.
Quality with value
Furniture Solutions
Trends come and go. Longevity and practicality are here to stay. At the moment along with more colourful upholstery, furniture will have softer lines and curved accents. This plays nicely into the fluidity and flow naturally provided by agile spaces taking centre stage in many schools, academies and universities we are delivering.
Along with desking and seating styles we can provide robust high quality soft seating for communal spaces, powered desks for technology suites and stacking desks and chairs that are easy to move and store.
Sector similarity, No. 7
Light & sound
The look, feel and practical use of a space can be totally transformed with the right LED lighting. The acoustics of a space can also transform its feel and use, particularly if noise pollution is an issue and a noise reduction could enhance the quality of that particular area.
Lighting is transformative in decor, and it is no different with office decor. Effective LUX are essential to any fit-out, out in-house specialist will ensure the right lighting is specified for your needs.
Long lasting solutions
Robust finishes
High quality, robust finishes are essential for your facilities. Floors need to be resistant to heavy foot traffic, walls to scuffs and scrapes, furniture needs to be solid and strong, adhering to the highest certifications for quality.
We source all of our building materials from UK based manufacturers, this allows us to respond quickly to your needs and requirements and operate within tight time frames.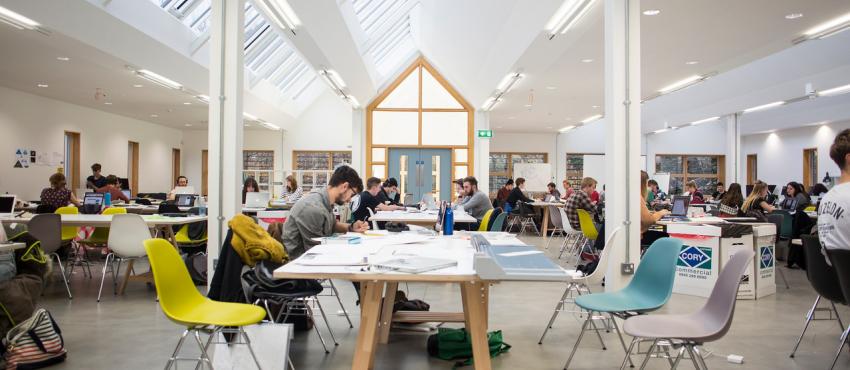 We are delighted be delivering the design and interior fit-out for Future Academies, ready for their move in the summer of 2020. This works have included a complete design and refurbishment of their staff and administration space.
View The Project Here